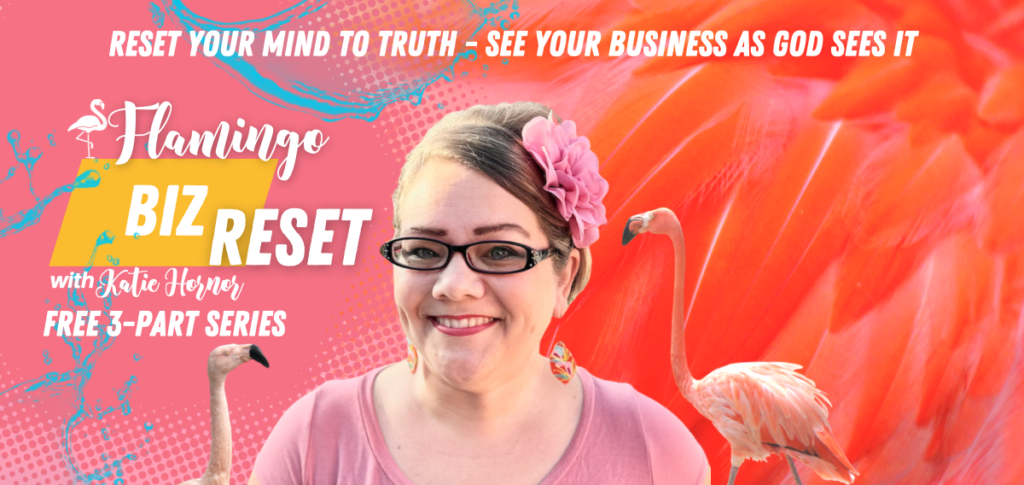 Join me for a 3-part video series
Rediscover what Scripture has to say about
Blending your Faith Authentically into
your Business, Ministry & Everyday Life.
Free Access to the 3-part Business Reset ($497 Value)
The 3-part Series will be Available for a Limited Time, So Be Sure To Register For This FREE Series Now While It's Still Available For FREE.
With all the upheaval in the world right now – there's never been a more pivotal time to ground yourself in the Truth as we move into the new year.
Don't miss this unique opportunity to move into the next quarter with increased vision and understanding of your purpose as a believer in business – for such a time as this…
---
Here's How it Works: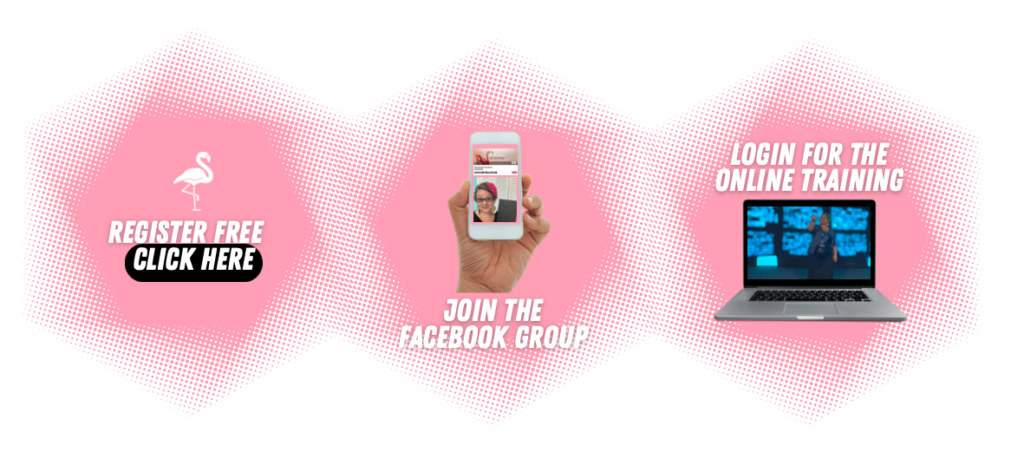 ---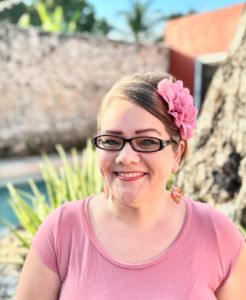 About Your Host:
Katie Hornor, an expat entrepreneur in a historic seaside town in tropical México, has inspired millions of people with her multiple best-selling books and unique approach to business.
As a homeschool mom of five and ministry wife turned business coach, author, and international speaker, Katie has created a unique framework for client experience & marketing, and helped over 8,000 entrepreneurs learn to maximize the impact of their expertise without compromising their faith, core values or non-negotiables.
Katie takes her inspiration from the quirky pink flamingo and believes your message matters, you were created to stand out not blend in, and that everyone can find joy in doing "work as worship" when it aligns with their God-given purpose.
---
WHAT OTHERS HAVE TO SAY:

---
Dear Fellow Christian Entrepreneur,
All the signs are here… with all that's happening in the world today
It's never been more clear that the "Such a time as this" the book of Esther mentions – for us – is now.
I don't think I've ever been more sure that God put YOU in this century, in this year, in this sphere of influence – for now.
As the new year approaches, many "experts" are already making predictions about the coming months.
Only God knows what's going to happen economically or politically because He's the only one whose hand controls the hearts of kings.
AND THIS IS WHAT I DO KNOW
You and I have a choice to make.
We can sit back and try to blend into what's going on around us, OR…
We can boldly step out and be leaders in what God is doing.
God has NOT lost control – and we can be authentic, faithful, kind ambassadors of Christ…
in an economy, political atmosphere and social ecosystem that NEEDS Jesus now like never before.
You were not made to blend in.
You were not given your faith to blend in – but to STAND OUT!
Not in an obnoxious way, but in a kind, confident assured way that inspires trust and encourages people to follow your lead.
And the best part is – God says He'll :
Give you all you need to do it (2 Peter 1:3)
Actually do it through you! (1 Thess 5:24)
And that there's nothing better for you than that you should FIND JOY in the work He's called you to. (Ecc. 2:24)
As we get ready to go into a new quarter and new year… I'd like to invite you to join a group of believers in business determined that no matter what happens in the next 12 months, YOU will allow God to work through you AND your business.
I believe the best way to set yourself up for a successful year is to start out working with God (as opposed to for Him).
To choose to let your internal faith to color ALL that you do in so beautifully and authentically that those standing on the sidelines are left with mouths hanging open in awe – just as we do when we see such unique and fabulous creatures as the flamingo.
To choose to see "doing business" as an act of woship, and to see the marketplace as a mission field.
Others are teaching that you can find "prosperity" by doing X, Y or Z this year…
I'm telling you that God doesn't promise prosperity (as we understand it in modern terms) but He does promise that in His presence the burdens can feel light…
Are you tired of "work" feeling hard? Tired of it taking joy instead of giving it?
Then join me for a 3-part live weekly journey through the Scriptures during the month of January to rediscover what God has to say about blending your faith authentically into your business, your ministry and your everyday life. .
If you are ready to do business God's way then click the button below and be sure to get registered for your business reset right now while you still can for free.
If you hunger for Truth and increased influence in the Kingdom…
and are committed to this year being a year of walking with God in your business, personal and ministry life…
then, it's time to stop hiding your pink. Embrace your inner flamingo and walk out your faith boldly in the marketplace.
You're going to love this 3-part Flamingo Biz Reset!
I invite you to click the button and join us for this one of a kind 3-part series for Kingdom-minded believers in business who desire to grow their income, impact and legacy for God's glory.
Love,
Katie Hornor
Wife of Tap, Mother of 5, CEO, Coach/Consultant
Founder Of The Flamingo Advantage®
PS: In our Doing Business with God program, hundreds of people gladly paid $497 to get access to this one of a kind training into blending faith and ministry with business…so go click the button below and get access to the 3-part Flamingo Biz Reset training FREE.
---
©2023, Katie Hornor, FelizPreneur LLC | privacy